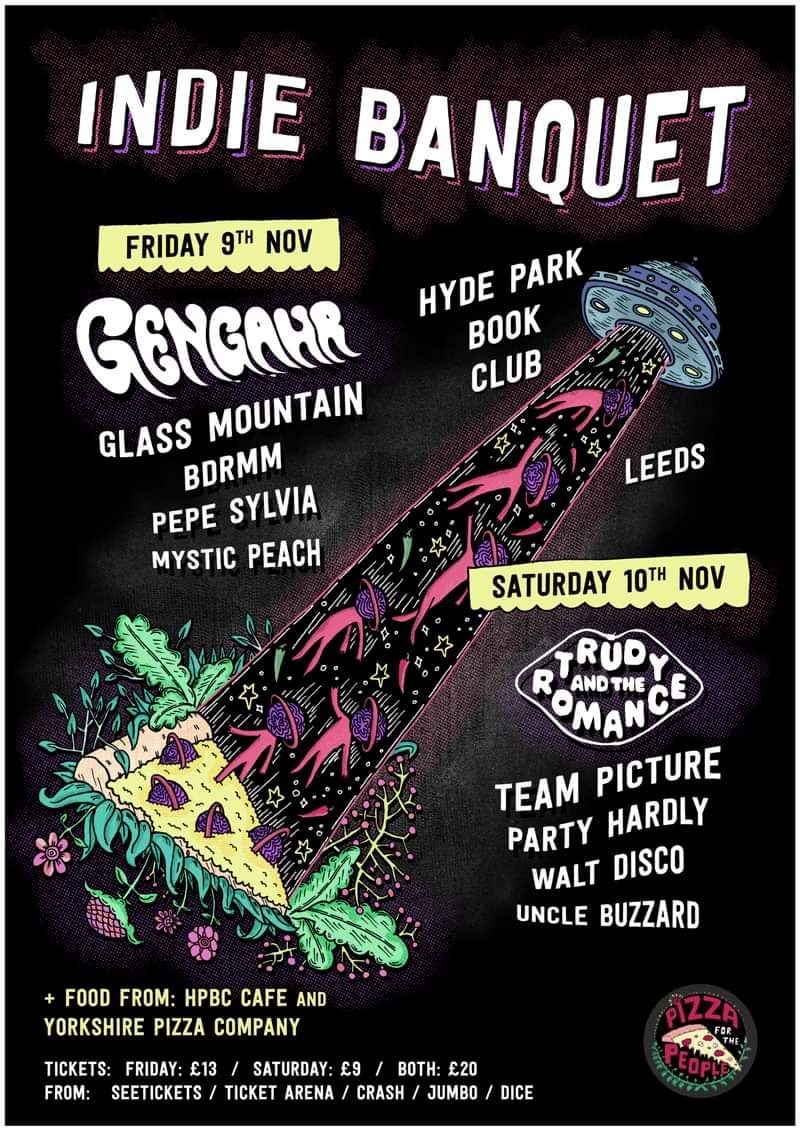 Pizza For The People presents:
Indie Banquet Mini Weekender (Saturday)
Trudy and the Romance + Party Hardly + TEAM PICTURE + Walt Disco + Uncle Buzzard
Buy Tickets
This is a Saturday ticket only
Line Up
Ladies and gentlemen, hot off the block it's the kids that pop your cotton socks off, Trudy and the Romance baby.

Party Hardly are a band of four well-mannered individuals (Tom Barr, Lachlan Banner, Matt Pownall & Stan Braddock) based out of Leeds that someone was once overheard saying sounded like "Blur meets surf-y rock with a bit of Beach Boys shoved up its arse". The band was initially dreamt up in the bedroom of lead singer Tom Barr's house with the boys Matt, Stan & Lachlan back in early 2016. Since these bedroom beginnings, their style has been refined and cultivated into something truly special. Throughout their early life as Party Hardly they have developed a growing reputation for dreamy sets around the North, supporting the likes of Trudy & The Romance, Mouses, Yowl, Bruising, Diet Cig, Cowtown, INHEAVEN & The Magic Gang.
Party Hardly combine sweet sounding harmonies with woozy pop-fueled catchy guitar riffs to great effect and the gang have been in and out of the studio in recent months which has resulted in their first two singles Friendly Feeling & Jobs which were soon followed by double A side single Oh My God & Have We Got Time, released on Witchgirl Recordings. With more studio time booked in throughout 2017, keep an eye out for more from Party Hardly & catch them in a town near you soon!
Contact Details
Mangement: Ryan Morgan info@pizzaforthepeople.co.uk
Band Email: Partyhardlyy@gmail.com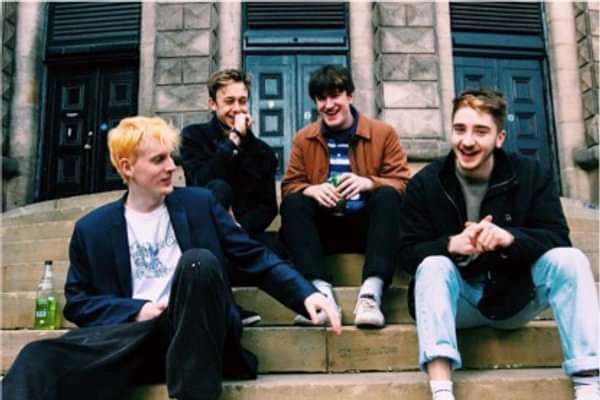 Professional genre tourists and consummate knob twiddlers, TEAM PICTURE are 6 individuals from Leeds who want to take you for a delicious audio picnic in a great big field of fuzz beneath a sky of molten weirdpop somewhere on the outskirts of a village in which Kristin Hersh and Bradford Cox are elected members of the local governing body. They're also probably the most polite band in the UK.
'A relentless wall of fuzz' - The Line of Best Fit
'Lo-fi, lush, and expansive' - DORK
'Do not listen while operating heavy machinery' - The Revue
'Feels like it could batter it's way through brickwork' - DIY
'Uncontrollable churning psychedelic guitars' - Too Many Blogs
'Dignified Newcomers!' - Niche Music
'Not on my original list' - Steve Lamacq, BBC6 Music