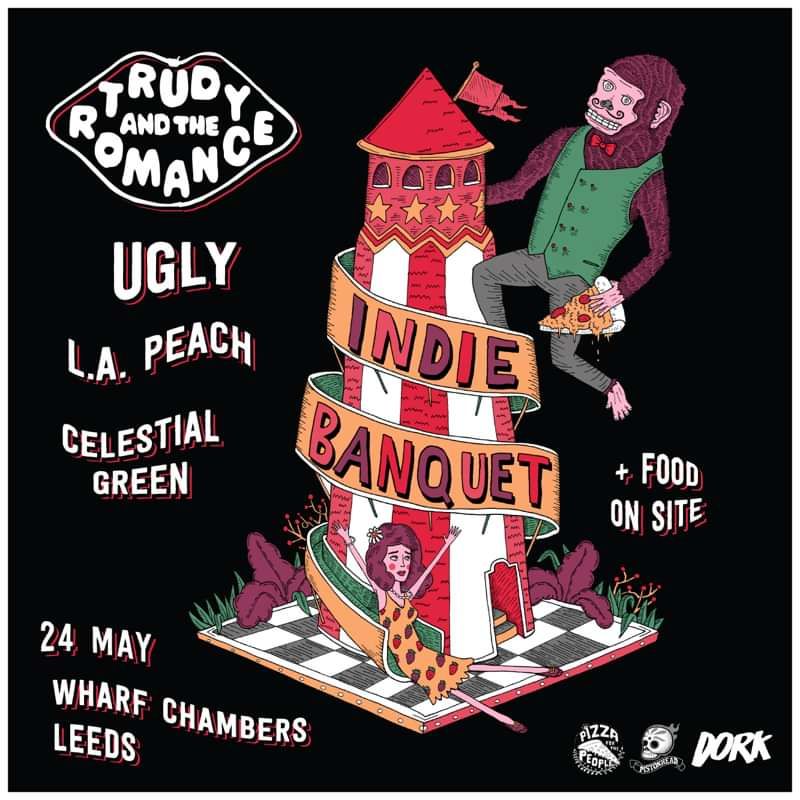 Pizza For The People presents:
Indie Banquet XIII
Trudy and the Romance
£9.00
Entry Requirements: 18+
Buy Tickets
PFTP's 13th Indie Banquet & first of 2019, sees them bring one of their favourites back to Leeds - Trudy & The Romance. They will be joined by fellow beautiful noise makers Ugly, L.A. Peach & Celestial Green. Not a line up to be missed at the wonderful Wharf Chambers.
Line Up
Ladies and gentlemen, hot off the block it's the kids that pop your cotton socks off, Trudy and the Romance baby.